Masonry Concrete Building is humid, permanent residence will do great harm to the body.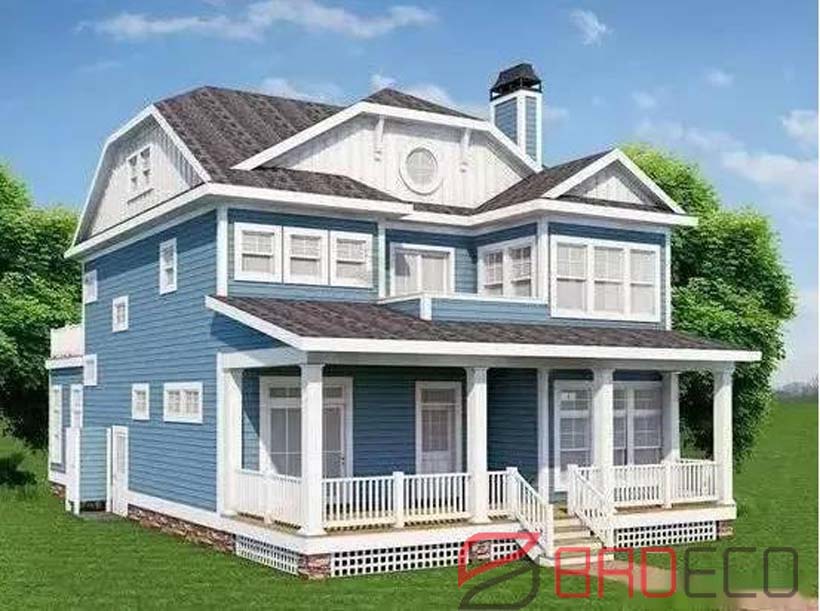 The national standard sound insulation is 40 DB, but the sound insulation performance of the majority of traditional building cannot reach this standard, which seriously affects people's quality of life. Light steel villa consists of insulated panels, structural slabs and light steel keels. Its sound insulation effect can reach 60DB , which can ensure people enjoying a high quality living life.
Masonry Concrete Building has lower thermal insulation performance, namely, hot in summer and cold in winter inside the building. Most of the roof requires for another half layers to protect inside house from heat, which also increases the cost. The composite wall parts adopts glass wool insulated panel and XPS insulated panel which can avoid cold bridge. The insulation effect of the combined wall system with thickness of 150mm equals to that of the brick wall of 1m .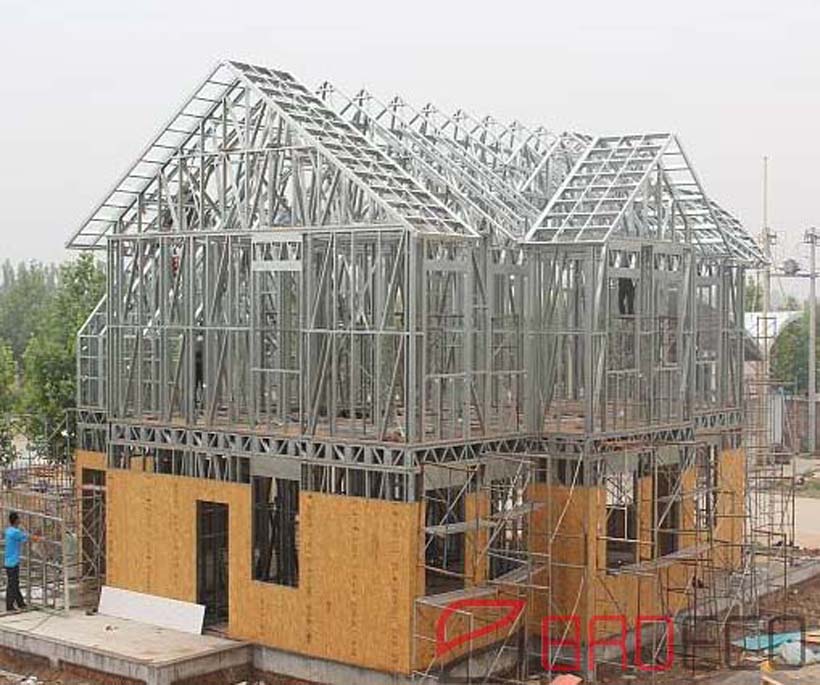 The traditional building demands of longer construction time and the construction of the masonry concrete building cannot continue in rain, snow or frost. Hence, it takes about one year to build a traditional building. The light steel villa adopts dry construction methods, which will not be influenced by the environment and the seasons. It only takes about 30-50 days to complete a standard house type.
5.

Design, Shape and usable floor area
Within the same covered area, the usable floor area of the light steel villa can reach 90% for its wall thickness is usually 140mm-200mm, while that of the masonry concrete building can only reach 75%-80%.
6.

Environmental Protection & Demolition
The building waste of the masonry concrete building will seriously pollute the environment. Furthermore, it is difficult to pull down them for the large vehicles cannot approach them easily. 90% of the parts of the light steel villa can be reused. It adopts assembling and dry construction method which greatly improve the degree of civilization in the job site.
BRDECO is a famous Environmental-friendly building material manufacturer in China. We are
specialized in manufacturing the Sandwich Panel and wall cladding system with EPS Panel, XPS Panel, PU Panel, Rock Wool Panel, Glass Wool Panel as core, Cool Room Panel, Steel Structure( such as truss deck), garage doors, etc. Any questions about our product, please feel free to contact with us by phone or email at any time!
(Mobile./whatsapp: +86 18838184177; Tel.: +86 374 702 85 77; Email: brd@bundesteel.com)