Project:Thailand paper cup factory steel frame
Location: Thailand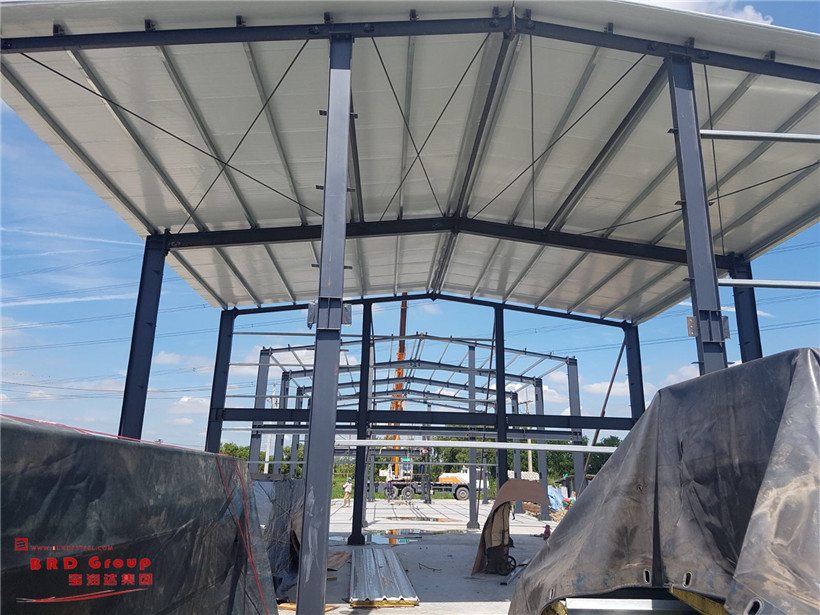 Product: yesterday the steel frame of Thailand paper factory was completed successfully.
Looking at the beautiful artist in retrospect, which shows nothing good comes esay.
Mr. Komnit, Thailand's local famous engineer responsible for the factory steel fram projcet, visited BRD this March and warmly welcomed by Manager Zhao of foreign trade department. When contract is signed in May, Ms Zhao paid a return visit to Komnit to confirm further details. When asked the reason Komnit chose BRD, Mr. Komnit told the answer. The paper factory would be erected in the scenery new district, which is prioritized in government city planing. So the environment requirement is strict and public image should be distinguished. The choice of BRD is introduced by his partner through word of mouth, and visit of BRD confirm his confidence in BRD. Furthermore, besides product of quality, BRD's senior design engineer Jiao modifies the original more than 20 times, makes the project less costly, more safe and elegant.
Clients' comliments are the best publicity.