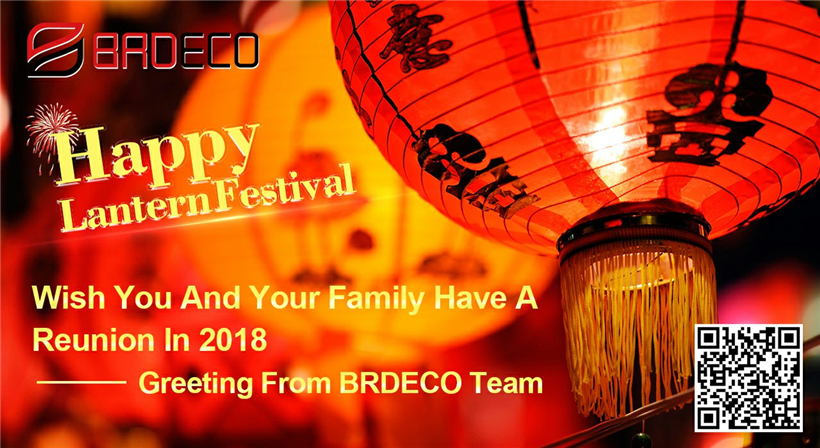 Happy Lantern Festival-Wish You And Your Family Have A Reunion In 2018.
-Greeting From BRDECO Team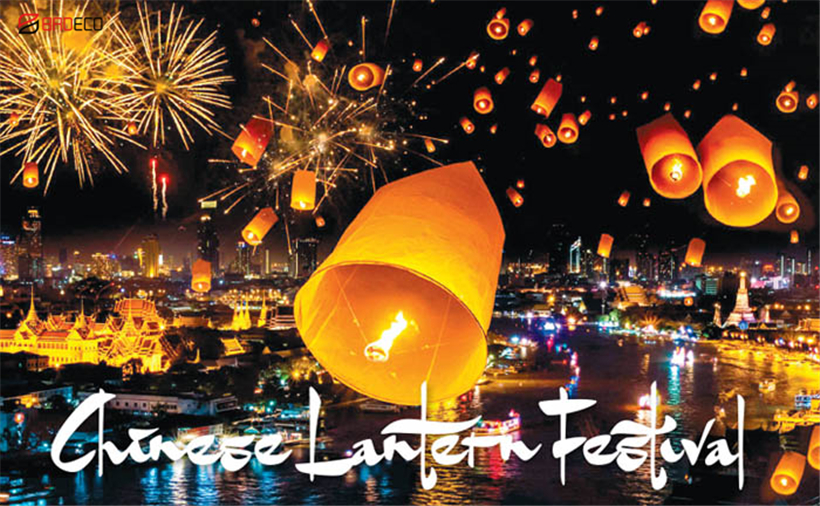 The Lantern Festival is celebrated annually on the 15th day of the first lunar month to mark the grand finale of the Chinese New Year celebrations. It is also the very first full moon day of the New Year, symbolizing the coming of the spring. People usually celebrate this festival by enjoying family dinner together, eating Yuanxiao (glutinous rice dumpling), carrying paper lanterns, and solving the riddles on the lanterns.