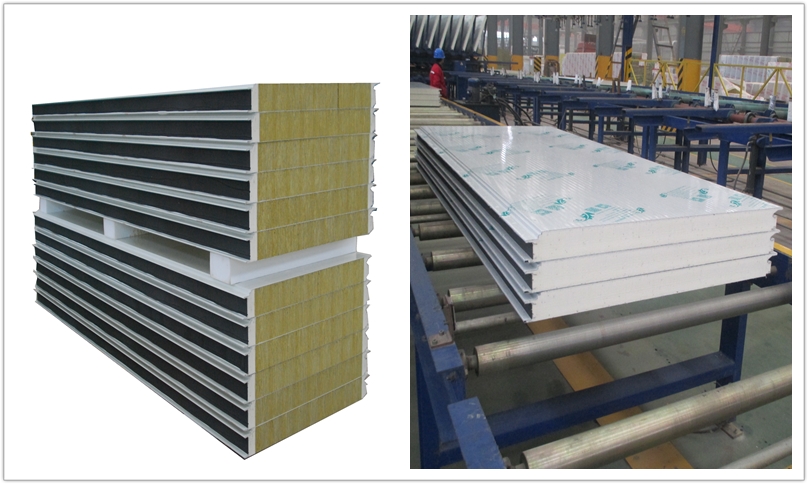 1, Fire Rating:
Rock wool sandwich panels
is A-level, polyurethane sandwich panel is B1 level.
A Level: incombustible building materials, almost no burning material.
B1 level: flame retardant building materials, flame retardant materials have a better flame retardant effect.In the case of fire in the air or under high temperature difficult to fire, it is not easy to spread, and When the fire source is removed, the burn stops immediately.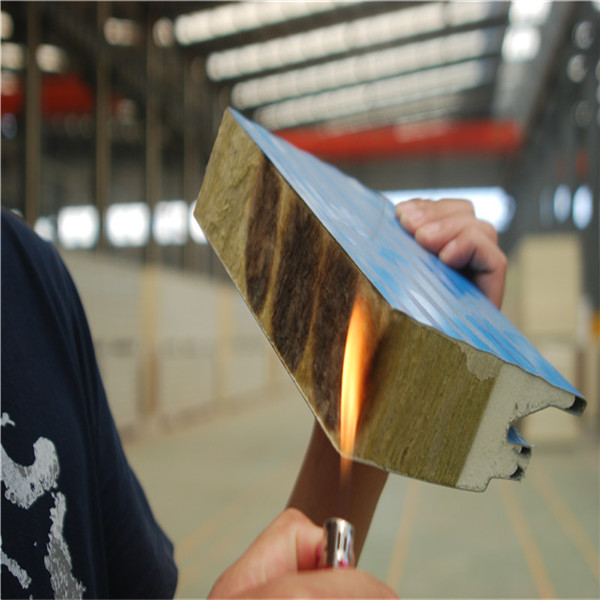 2, Insulation Properties:
polyurethane sandwich panels
is the best.
3, Waterproof Performance: the polyurethane is better than rock wool.
4, Density: rock wool's density is generally 120kg/m3, polyurethane is generally 40 kg/m3.
5,Sound-absorbing Effect: rock wool sandwich panel also has an excellent sound-absorbing effect, it can absorb a wide range of sound within the range.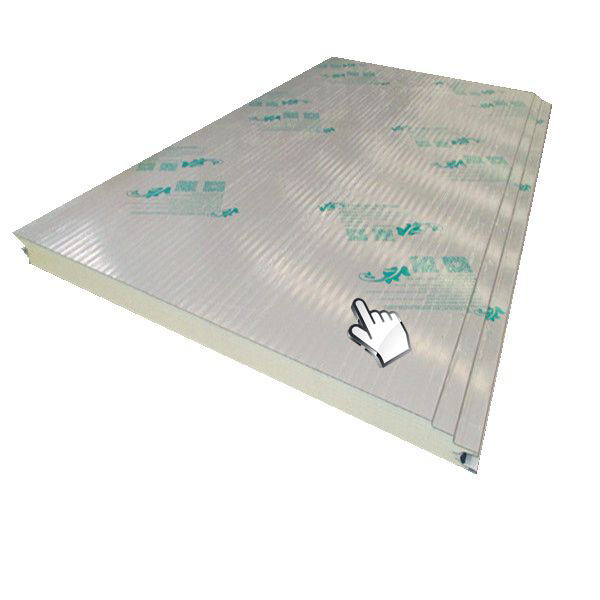 In general:
Rock wool sandwich panel's thermal conductivity is 0.041-0.045, it has excellent fire performance, sound absorption effect is significant, thermal insulation slightly less than the polyurethane, the price is cheaper than the polyurethane. The installation pollution is large, suitable for steel structure plant, simple activities of the roof or wall, Air clean room ceiling and cut off and so on.
Polyurethane sandwich panel's thermal conductivity is 0.025-0.028, it has good thermal insulation, good water resistance, good overall stiffness, high bearing capacity, suitable for clean room, warehouse, plant, commercial buildings, indoor and outdoor gymnasium, cold storage, indoor partitions.
The overall performance of
polyurethane sandwich panel
is the best, it is the best choice for steel structure enclosure.
Click to see more informations and prices.