The Standard, Selection and Application of Cold Room Panel
The quality of cold room panel is very important to the cold storage. Cold storage is different from common storage,
bad quality of cold room panel will bring unstable temperature and humidity, thus causes deterioration in the refrigerator or repeatedly working of compressor, which waste resource and increase costs.
To satisfy cold room panel insulation's demand, BRD customized PU cold room panel: exclusive three con-caves and two convex panel increase 300% air tightness,
which definitely resolve the heat reservation problem and is the only utility-type patent in China.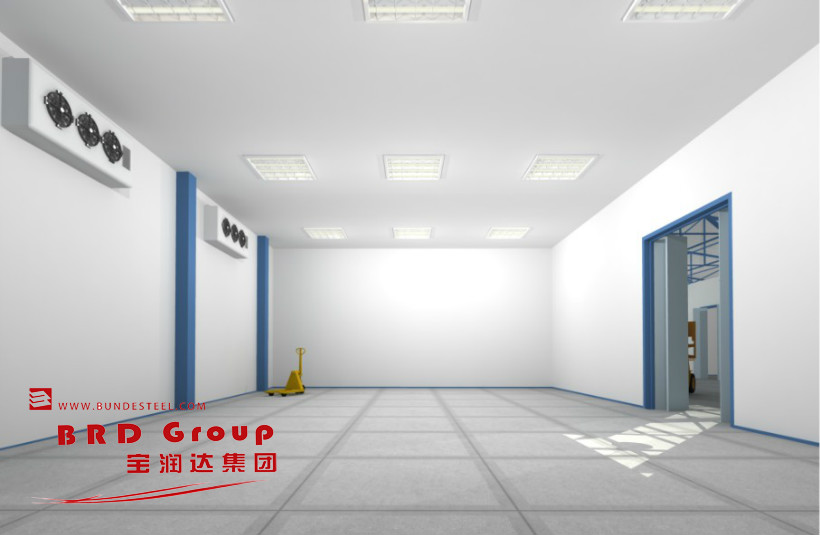 Fresh store
Temperature should be kept around 0℃, the thickness of PU should be 10 cm.
Cold storage
Temperature should be kept around -18℃, the thickness of PU should be 15 cm.
Freezer
Temperature should be kept around -38℃, the thickness of PU should be 20 cm.
The thickness can be adjusted depending your specific terms.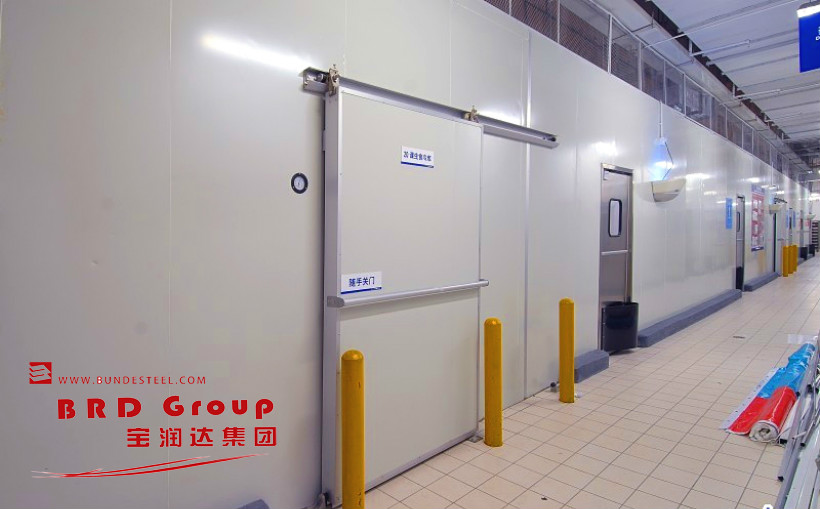 Type of PU Cold Room Panel
① PU thickness: 50mm, 75mm, 100mm, 150mm, 200mm
② PU length: adjustable
③ Width: adjustable
④ PVC supporting bracket inside PU cold room panel to enhance strength
⑤ Automatic foaming guarantees neatness and delicacy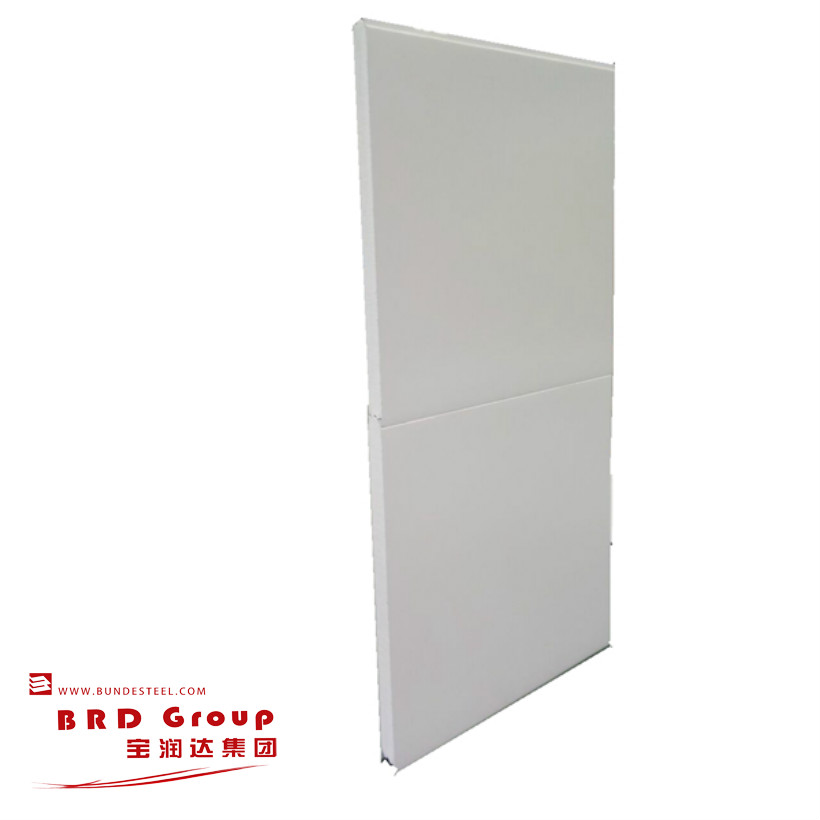 Type of Steel Sheet
① stainless steel, color plate, galvanize sheet, thickness from 0.3mm to 1.0 mm
② automatic ribbing, flow line one-molded enhance strength and delicacy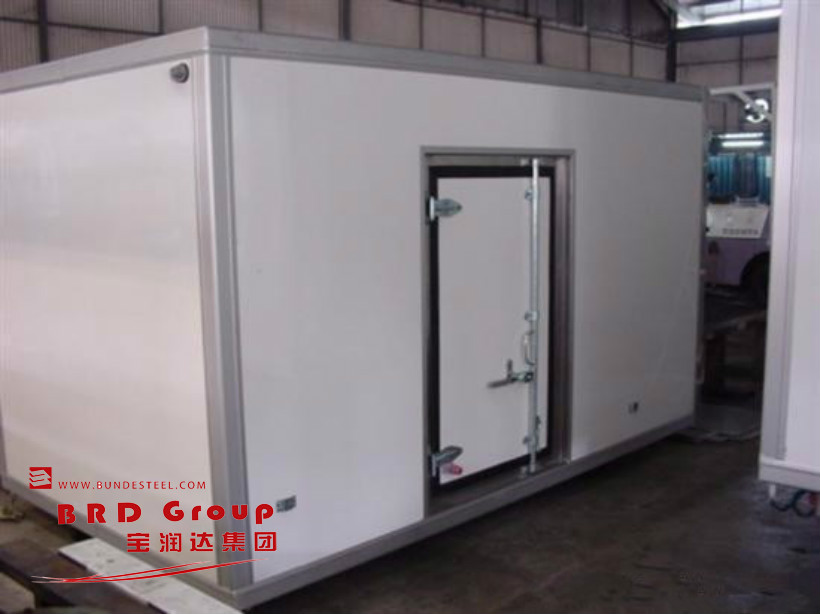 Insulation Materials
① Polyurethane foaming, environmental friendly, anti-corrosion, fire-resistance, humidity-free, good warm-keeping.
② Foaming with imported advanced equipment, even foaming, general density 41±1kg/m3, adjust-ability.

Advantages of Polyurethane as the Core of Cold Room Panel
① Improve cold room panel working efficiency
Combination of panel and PU stops heat transmission because of temperature difference between inside and outside, which makes cold room panel more energy saving and high efficient.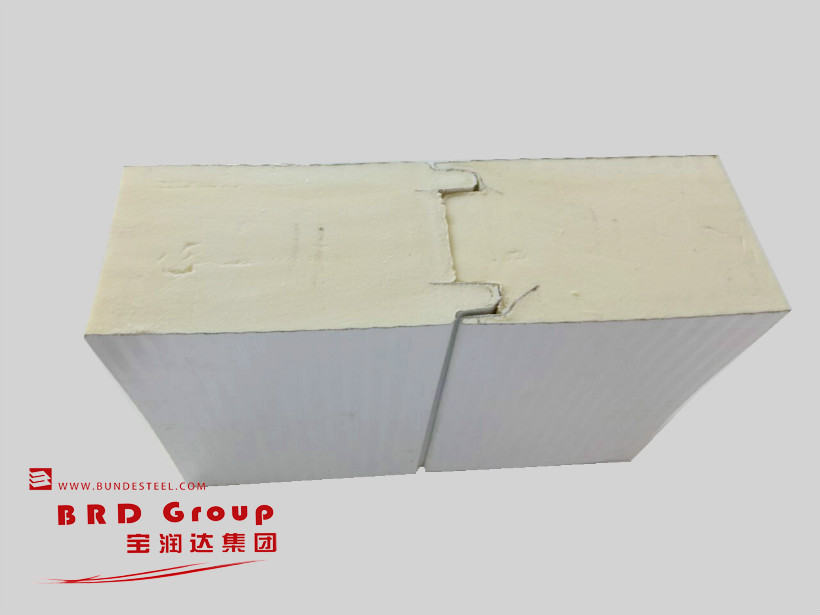 ② Warm-keeping and noise reduction
Steady pore structure has excellent ability of warm-keeping freeze-thaw resistance and noise absorption.
③Fire-proof
Compared with other insulation material, with fire retardant addition, PU is hard to burn. A coat of ash forms on its surface when be burnt, this coat of ash can insulate below foam, prevent fire spreading to other place.
④
Long service, no poison gas under high temperature
Polyurethanes do not produce harmful gases at high temperatures. Strong adhesion, resistance to deforming, high safety to guarantee long service of PU.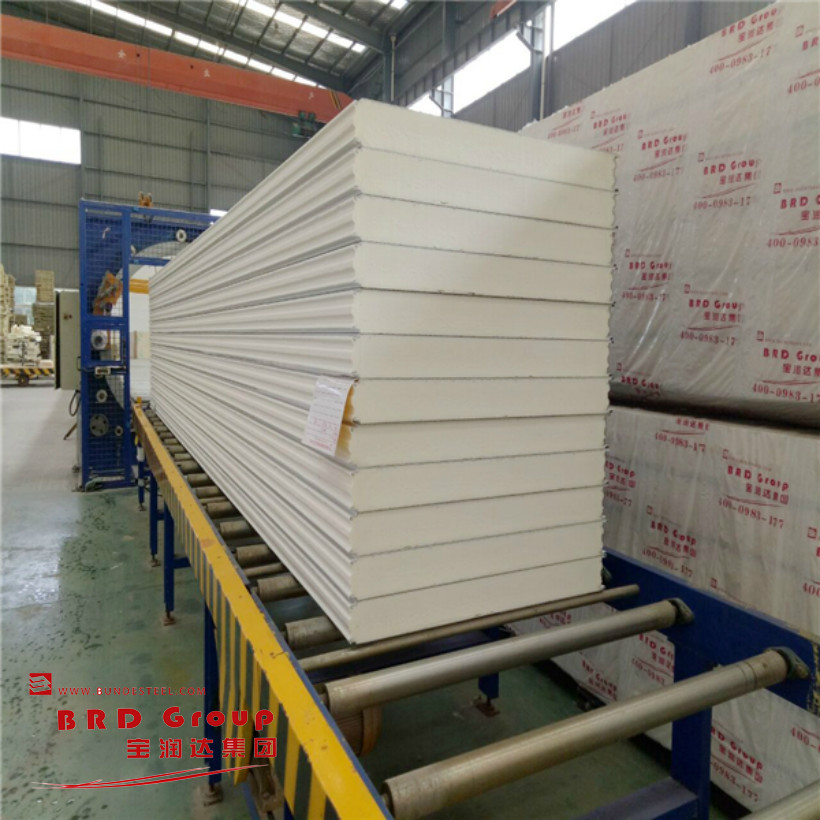 more details please contact us